Keeping Fit During the Holidays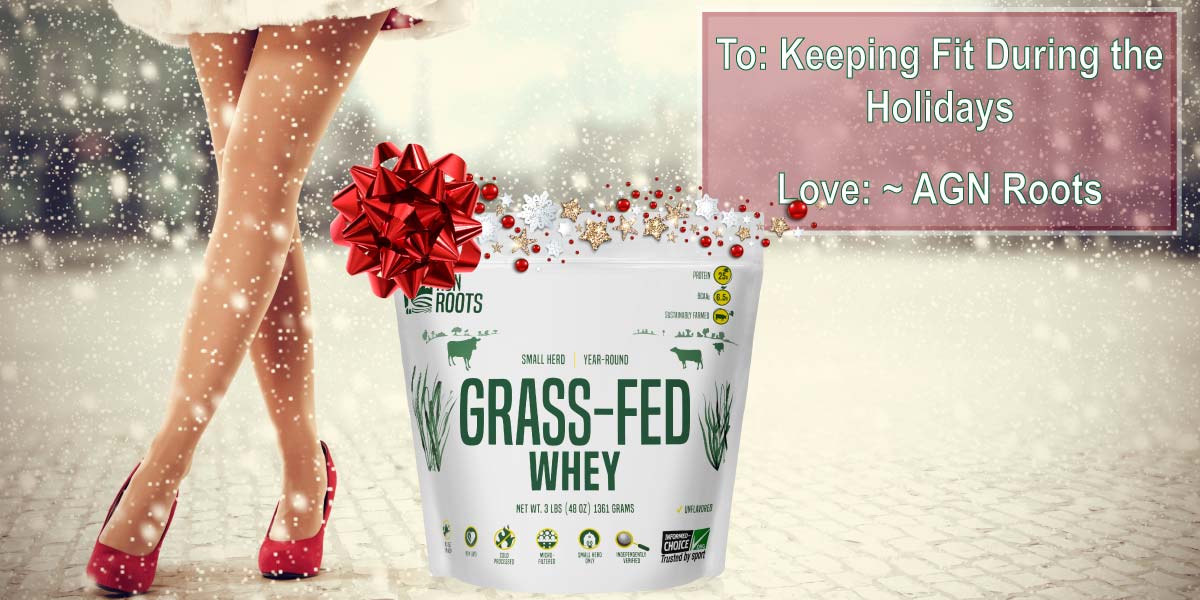 Real Talk -
For most of us, the daily grind is stressful, the tasks and deadlines are many, and any free moments dedicated to yourself seem to hold the prized rarity of the Hope Diamond.
How to Grow a Booty During the Holidays -
We all have goals related to health & fitness, whether they include logging steps using your Fitbit, afternoon cardio with your neighbor Tony, or putting in time with your Booty Sprout to ensure all eyes are on you at your company's New Year's Eve annual gathering.
So What's the Rub -
If we all have fitness goals, and the plans to obtain these goals are both specific & achievable, then what exactly are the barriers that prevent us from executing these plans and thus meeting or exceeding these goals?
Well… that's easy, here's the typical list of inefficiencies most of us are subject to during the week that exhaust any dedicated time we thought was available to allocate towards ourselves.
Monday

–

The routine (always impromptu) lunch meetings from Christina down in Accounting...
Tuesday

–

Your French bull dog nipped the neighbors English bull dog at the puppy pond and you are needed in the common area to explain yourself...
Wednesday – Jake from State Farm called to let you know how to bundle Home and Auto and cutting him off to make your spin class just doesn't sit well....
Thursday – You actually considered getting out of your car and finishing your commute to work on foot rather than being stuck in this stop-n-go circus for one more second, as if rain is uncommon...
Friday – Your best friend stopped by to seek affirmation around the infamous toast spread debate, avocado vs. almond butter... 
Despite the silver lining of each week leaving you loved by all; the time sacrificed to make this possible happens to be the same time needed for you to execute your fitness plans.  This said...
Tis the Season to Reset -
With the holidays here, your friends & family have all the sudden become too consumed to distract you.  These silent nights now serve as the perfect opportunity to regain ground on achieving your 2019 fitness goals - Your move, what do you do?

Well, to help you ensure a quicker response than a reindeer in headlights, below are some suggestions that with minor effort may just create major impact on how you look, and more importantly, how you feel during this season!  
Remember, out-of-shape Santa is a myth!
Set Small Goals -
Improving on yesterday - 

A simple way to stay on track or take that first step toward maintaining focus on your fitness goals through the holidays.  The ol' "How do you eat an elephant" mantra...

Power Hour Tabata -

Every hour on the hour hit a movement with intensity for a single minute (or two).  What can be done in 2 minutes or less you ask? Here are the best workouts you can do in just 2 minutes!
Make Technology Work For You -
Whether a fitness tracker like an Apple Watch / Fitbit, or apps like MyFitnessPal to track your dietary intake, there is a tech solution out there for you to take advantage of.

Setting daily goals and tracking progress can serve as an aid and motivator to stay focused, and push toward the next milestone during this month of high calorie traditions.
When It's Easy, EAT HEALTHY -
Those solo work lunches and breakfasts on-the-go may require some planning. Packing a shaker bottle with your protein macros in the form of the best unflavored grassfed whey on the market – AGN Roots, is a great solution with minimal prep required to tide you over just enough to keep you driving passed that Chick-fil-A magnet of a fast food chain.

A protein shake in those times of hunger will keep your gut from taking control of your brain's ability to maintain discipline.
Harness The Power of Customized, One-on-One Nutrition Coaching! -
If you have the means, Check out WAG – Working Against Gravity, you will feel better than you've ever felt before and we'll support you with a AGN Roots Grass-Fed Whey 25% discount code to get you started - All you have to do is share with us (IG) your journey's successes with WAG.

And no, we have no affiliation with WAG, simply supporting as die-hard fans who consistently run into WAG success stories, the real deal!

You can make it count by being selective when you have the opportunity to. Healthy snacks and protein shakes for on-the-go while saving the high caloric snacking for social settings where a failure to partake in community Chex Mix may leave you undesirably standing out.
We all know the journey will have the temptations of the season - whether it's your infamous family recipes, Jerry's Christmas cookies, or Julie's home-made pies. If you happen to show up armed to the teeth with these tips & tricks, you may just be able to usher in the New Year feeling better than ever!
From your team making the best unflavored grassfed whey available, enjoy your holidays and take care of yourself & loved ones! 
~ AGN Roots Grass-Fed Whey Team