Sustainable Grassfed Farms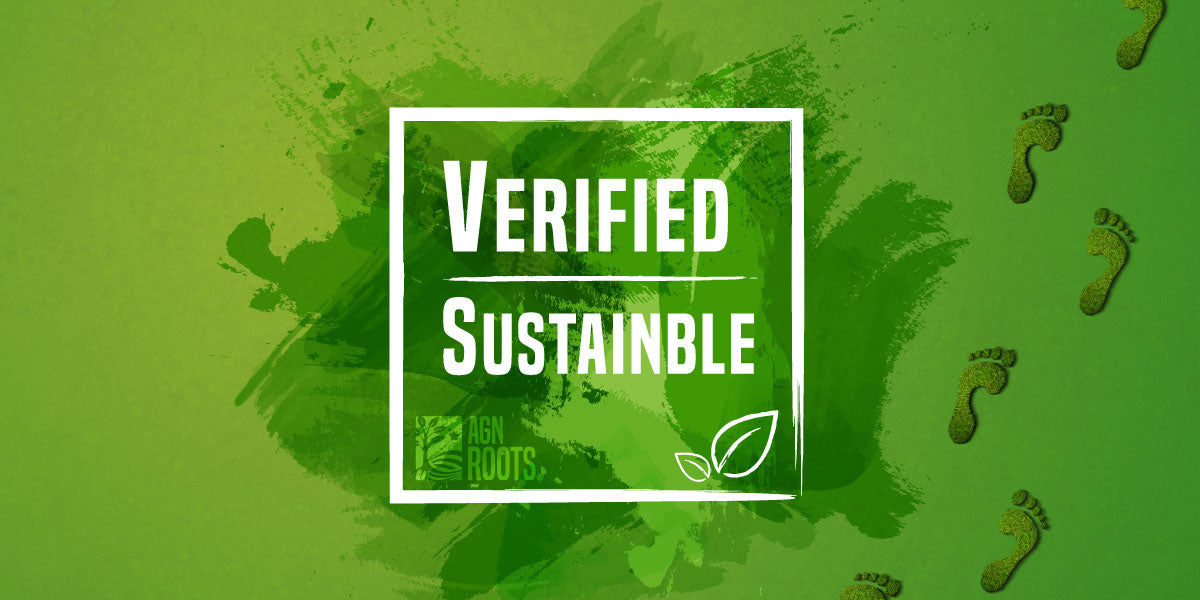 Certified Sustainable Grass·Fed Whey
At what point did the "Grass·Fed" claim for whey protein powder become so frequently and fraudulently professed that it now ranks up there with hollow words like "Clean," "Premium," and "Transparent?" Such usage represents a lack of passion and, in general, a tired, albeit lucrative strategy.
It remains mind-numbing that the burden of verification falls entirely on consumers when it comes to dairy protein powders under the FDA.
The rise in demand for authentic grass-fed dairy products paired with the nonexistence of a centralized regulatory body to protect and standardize sports nutrition claims continue to be a sure path for fraudulent brands to take advantage.
At AGN Roots, we believe consumer trust is earned. It's our mission to stop the erosion of the "Grass-Fed" descriptor in front of whey protein products and provide the distinction between meaningless adjectives and high-quality dairy proteins.
Sustainably Sourced Whey Protein Isolate -

 
Your health and quality of life are perhaps your most intimate of possessions. With wellness longevity in the balance, trusting becomes a significant gamble without integrity verification.
In the case of the whey protein industry, trust is unwarranted without verification. The onus to sift through the flagrantly deceitful brands to finally commit to the right one falls entirely on you and your decision quality.
The industry launches hundreds of new supplement brands daily, and they are not all bad; unfortunately, that determination requires consumer homework.
Providing a truly grassfed anything (butter, milk, whey) is a massive undertaking and extremely rare in the age of modern factory farming, feedlots, and CAFOs (Concentrated Animal Feeding Operations).
Learn More: CAFOs Explained
The premium that applies to whey protein marketed as "grass-fed" is too profitable to walk away from when the consequences for misleading consumers do not exist under the current laws (DSHEA). In 1994, the FDA recognized its failure to regulate the booming supplement brand industry and thus put into law the Dietary Supplement Health & Education Act, which is fancy legislation synonymous with a "self-regulating honor code system."
FAKE Grass-Fed Whey Protein?
A truly grassfed whey operation will have specific accreditation to accompany claims that bolster authenticity.  These trusting accreditation bodies often include the following -
2021 Mindful Awards Winner

- Best Protein Product evaluated on a six component scoring criteria (Impact, Credibility, Transparency, Innovation, Health, & Deliciousness).


Informed Choice/Sport

– Verifying general product and claims, manufacturing facilities, final product, Co Packers to assure the consumer the product is what the brand claims it is, with the source of origin verified. 


A Greener World

- Animal Welfare Approved verifies the welfare of the grassfed animal assuring unlimited access to freshwater, clean bedding, shelter against inclement weather, access to each other (Cow-Calf bonding) and the outdoors. 

ASPCA

- Shop with your Heart Certified Brand List
Note:
Beware of accreditation seals or stamps that have unverifiable claims, nebulous standards, a fee for the accreditation, or made to look like an authentic recognizable authority. 
The one accreditation not yet discussed is relating to the environment.  A truly grassfed operation capable of delivering authentic high-end nutrient dense whey protein will naturally produce a small carbon footprint and generate other environmental benefits inherent to progressive sustainable farming practices.
In this case, there is no more honorable organization than the  Sustainable Dairy Assurance Scheme (SDAS) operating out of the United Kingdom.
Trust & Verify your Grassfed Whey Brand 
Origin Green is Bord Bia's promise that Ireland will be leading sustainable dairy farming worldwide, forming a new contract with nature!
This is not just lip service, we are proud to have our Grass-fed Whey product Certified by Informed Choice & Informed-Sport, our farms Animal Welfare Approved by A Greener World, and lastly for our entire supply chain from farm to final product residing in Ireland is recognized by the Sustainable Dairy Assurance Scheme (SDAS), which is the first national dairy audit scheme of its kind anywhere in the world, independently auditing, recording and monitoring the sustainability credentials of every dairy farm.
100% of our whey is produced by farms within the SDAS, and are certified to Origin Green. The focus of these Schemes is to lower the environmental impact and emissions burden of farms, while also providing greater profit margins for the farmer. Independently accredited to the PAS 2050 Standard, the Irish Food Board, Bord Bia, audits the carbon footprint of every farm we source from.
PAS 2050 Standard - The is a standard the applies to all goods and services produced by the British Standards Institution in 2008 to assess carbon emissions. PAS 2050 represents the 1st consensus-based carbon footprint standard (applicable globally on a massive scale) for the production of goods.
What Does Sustainable Mean?
Sustainable to AGN Roots means we're continuously searching for and embracing agricultural solutions that work towards reducing waste, pollutions, and carbon emissions. 
Supporting organizations like the SDAS and Origin Green that naturally work towards the advancement of lowering carbon emissions to one day reach a net-zero target is critical for sustainability.
One way to show support for the planet is by leveraging grassfed dairy farming businesses throughout the country of Ireland. Did you know that over 80 percent of Ireland is lush green grasslands and that the country happens to be leading the globe in reducing carbon emissions to net-zero levels?  
Ireland's Low Carbon Emissions

 
The basis of the certification is straight forward. In the world rankings of dairy farm carbon emissions, Ireland (the origin of the best-grassfed whey or dairy in the world), is among the lowest carbon emitters. Sustainable farming practices coupled with a lush environment, that would literally engulf the entire island in overgrowth if the dairy cows weren't there serving as the nation's natural hedge trimmers, allows the Irish dairy carbon footprint to come in at less than half the global average per country. 
Did you know: Kerrygold Irish Butter dates back 6,000 years and to date still holds the title, as "Best Butter on the Planet".  This is due to Ireland being recognized as having the world's best grass-growing environment which over the years has elevated Ireland as the "Best Grass-fed Dairy Producer" globally [1].   
The Damage of Misleading Protein Label Claims
Dairy operations in the U.S. and other countries such as New Zealand (the world's largest exporter of dairy products) have been backed into a corner by big agribusiness.
As long as CAFOs (Concentrated Animal Feeding Operations) or factory farms exist, the goal of being a net carbon neutral dairy industry remains a far-fetched dream. Without demand however, the industry will not change naturally.
Consensus proves that consumers shop with their hearts when given a transparent choice. We believe that consumers are conscientious; that if not tricked into supporting the CAFO model based on a fraudulent "Grass-fed," "Pasture-fed," "100% Grass-fed," or "Free-roaming" label claim, will choose a more progressive sustainable practice for sourcing nutrition.
When labels paint a clear picture, consumer demand catalyzes business-driven change. Small supplement brands falsely claim their whey protein is sourced from sustainable dairy farms; big dairy business cannot recognize consumer demand change
Where is Most Whey Protein Made? 
Unfortunately, 99% of the whey protein brands you see in plastic tubs anywhere and everywhere have origins in factory farm feedlots all across the country.
These CAFOs are massive carbon & methane emitters, require immense power generation, and produce unfathomable quantities of highly contaminated runoff water, representing the trifecta of environmental damage, not to mention animal abuse.
We believe the current paradigm of CAFOs is wildly unsustainable in the long haul and will ultimately become a historic outdated practice naturally.
The real power to stop these operations right now lies solely with the collective purchasing power of the "informed" consumer and the choice to verify being the first step of trusting the sourcing brand and their labels.  
Grassfed Whey Sourced the Right Whey
Our slogan is not only the best for our nutrition, but it's also the best for our animals & the environment. Support the aim for ZERO Carbon Emissions!  
By sourcing our product from farms on the southeastern coastal grasslands of Ireland we are proud to promote being part of the lowest carbon-emitting sustainable farming operations & country in the world!
AGN Roots Grass-fed Whey contributes to the demand for sustained low carbon emissions simply through supporting farms that live and breathe with their animals, treating them with respect and allowing them unfettered access to the outdoors and each other. 
When Grass-fed cows live outdoors year-round (with few exceptions such as inclement weather), there is simply no need for the excessive emissions associated with powering heaters, fans, air conditioning units, diesel generators, etc.
We recognize that the natural lush and alkaline (sits on limestone) environment endemic to the Irish farmland where we source our whey occurs naturally in very few places worldwide. That without such a natural abundance of immense grasslands capable of converting vast quantities of carbon dioxide, the challenge of working towards a net neutral carbon emissions operation becomes a daunting task. Daunting, Yes, but impossible, absolutely not.
To learn more about the sourcing environment of the best-unflavored grass-fed whey protein isolate See link below.
Learn More: Ireland Produces the Best Grass-Fed Dairy
Imagine if only the authentic grassfed operations were allowed to market as such; the demand for these products would then drive the creation of genuine supply to quench the economic thirst.
Efforts backed by tremendous investment would overcome the tasks of eliminating CAFOs globally and working towards technological breakthroughs allowing sustainable operations to occur anywhere, not just the fertile crescent of the present we call "Ireland."
References
[1] Dunn, Elizabeth G. "Irish Butter Kerrygold Has Conquered America's Kitchens." Bloomberg.com, Bloomberg, 2 Oct. 2019, 4:00 PM, www.bloomberg.com/news/features/2019-10-02/how-irish-butter-kerrygold-conquered-america-s-kitchens.