Best Grass-Fed Whey Protein Banana Pancake Recipe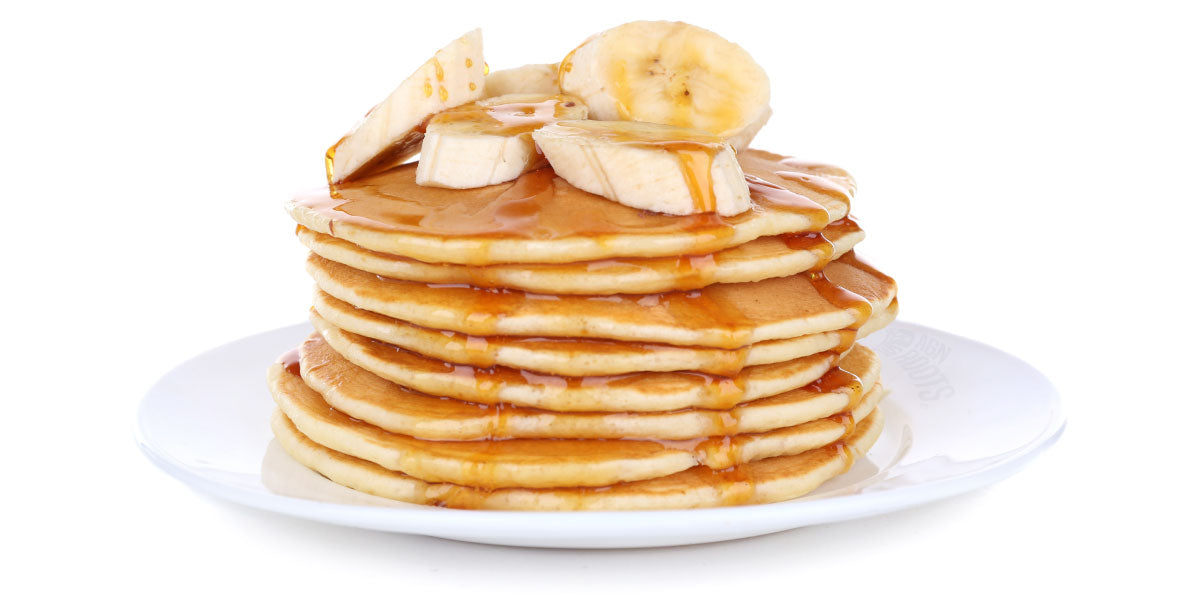 Best High Protein Banana Pancakes
Sourced The Right Whey, 

The Grassfed Whey! 
To make the best-grassfed whey banana pancakes, it doesn't take much!
Recipe Ingredients: 
2 Bananas (mashed)
2 eggs whisked (yolks included)
1/2 cup plain rolled oats (for Carbohydrate Macros - optional)
1 scoop AGN Roots Grass-Fed Whey Protein 
Directions for Lean Banana High Protein Pancakes:
Begin by mashing up half of a banana and dicing the remaining for topping.
Mix it with three egg whites and 1 scoop of unflavored Grass-Fed Whey Protein Isolate Powder.
Cook using a greased pan as you would usually cook and flip hotcakes.
Protein-Packed Grassfed Whey Isolate Pancakes
Here are few options to consider to spice it up!
Add your favorite nut butter to give the pancakes the perfect amount of healthy fats to kick start your morning. 
Whole eggs may allow you to balance your macro schedule better, so you're not so protein-heavy in the morning. Although, if you are the type to toss back some pancakes before bed, this may be the perfect high protein grassfed whey pancake recipe for you! 
Investing in a nice non-stick pan can save you consuming necessary fats or ingesting trace chemicals endemic to pan greases. 
Add a teaspoon of vanilla extract for delicious flavor.
Add a few blueberries for antioxidants and fiber.
Add a little coconut flour to give your cakes a nice rise.