Paleo Protein Gingerbread Cookies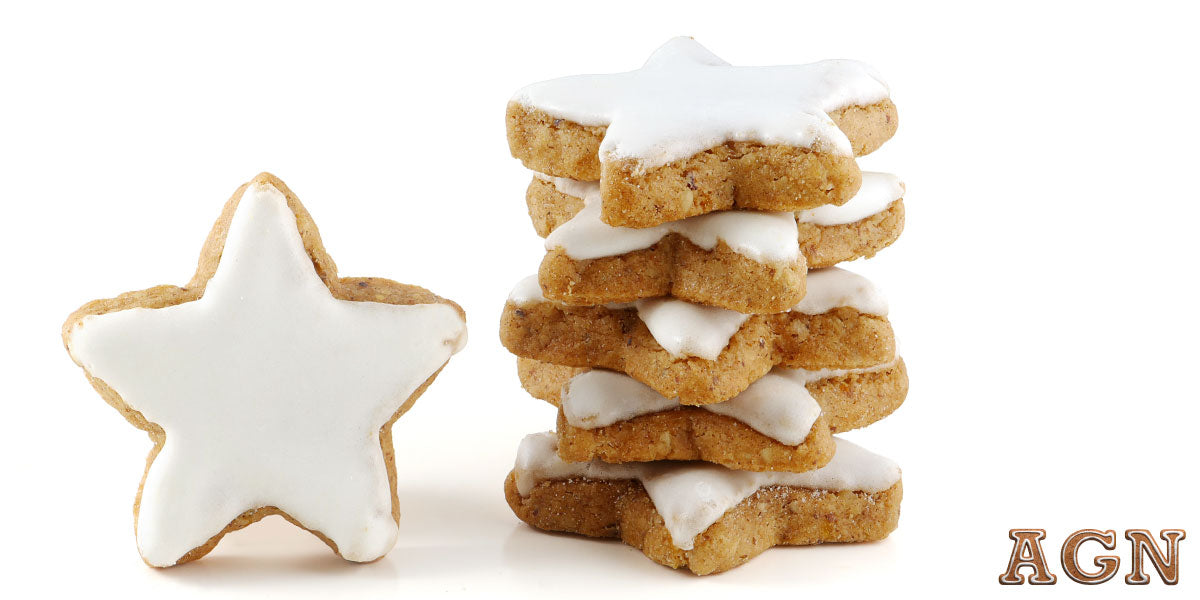 Check out our Paleo Protein Gingerbread recipe as the easiest way to enjoy the holidays while staying true to your nutrition goals. 
Adding AGN Roots Grass-Fed Whey to gingerbread cookies takes this favorite to the next level and without the guilt of slamming down some fantastic cookies and milk before bed!
Equipment:
A blender or a Mixer
Parchment Paper
Recipe Ingredients -
Two scoops AGN Roots Grass-Fed Whey

4 cups almond flour

15 tbsp. coconut flour

1 1/2 tsp. allspice

2 tbsp. dried ground ginger

2 1/2 cups organic coconut sugar

2 tbsp. Ceylon cinnamon

2 tsp. baking soda

1 1/2 tsp. Nutmeg

1 tsp. cloves (freshly ground)

1 tbsp. pink salt

5.3 ounces of Greek yogurt - Vanilla

10 tbsp. Kerry Gold Pure Irish Grass-Fed Butter (unsalted)

Two whole brown eggs

9 tbsp. molasses (preferably organic)
Recipe Steps -
Preheat your oven to 350 Deg F. Be sure to utilize a few baking sheets capable of supporting your cookies.

In a mixing bowl, add butter (pre-melted) and coconut sugar and stir until bread crumbs begin to form.

Pour the molasses and two eggs into the mixing bowl.

Formulate the batter into a slightly brown and fluffy in texture using the mixer at medium speeds.

In a different bowl, mix up all the dry ingredients until an even distribution remains.

Add the dry ingredients into the mixing bowl to combine with the wet ingredients and mix to form a solid cookie dough.

Once the dough is to your liking, standard cookie-making rules apply.

Roll dough between two parchment paper layers using a dough roller to a thickness of 1/4-1/2 inches thick. 

Get your kids involved in this step and cut those cookies into any desired shape imaginable. Once all the cookies are cut, and dough utilized, place each cookie on the baking sheets.

Depending on your oven, bake time can vary between 11-16 min, so keep an eye on them during this step. Remember, if the cookies are more on the order of 1/2" rather than 1/4", baking time may also be on the higher end of the time frame.

Remove from oven and allow to cool completely.

While still fresh from the oven, mix with a fork a small amount of AGN Roots Grass-Fed Whey with organic cane sugar and the Greek vanilla yogurt to make the frosting. Frost cookies as needed!